Strike Technologies is driven by a strong dedication to customer service, quality, and on-time delivery.
We have established ourselves firmly in the Mining, Utilities, Industrial, Healthchare and Rail market sector, where we serve the end-users through OEM's a well as directly. Our products are well known for their reliability and cost effectiveness. We split our offering into the following four main categories.
All our products are designed, manufactured and tested in-house. Our highly skilled research and development division has kept us at the forefront of innovation and design.
Once a product has been sold our involvement does not stop. We offer extensive service and maintenance support to allow our customer's un-interrupted performance from all our products. Our training courses for customers and other equipment users have contributed substantially to making our company a preferred supplier to our extensive customer base.
At Strike Technologies we believe in assisting customers long past the initial sales of a product. For this purpose, we have a dedicated service team of highly qualified and experienced technical support technicians on standby. They install, commission and maintain a product in operation to ensure limited downtime at the customer's plants.
The Strike Technologies' range of medium voltage protection relays provides protection for capacitor and filter banks, feeder protection. In addition, we offer a specialist intrinsically safe feeder and motor protection relay.
The accuracy and reliability of our range of protection relays has over many decades made them a preferred choice by parastatals, OEM's as well as endusers.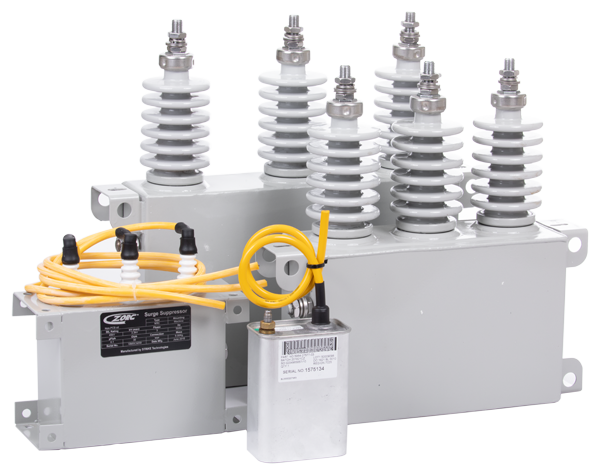 ZORC™ is a unique high-frequency transient overvoltage surge suppressor for the protection of motors, transformers, generators and filter banks from steep wave-front, short rise-time, high magnitude, spikes, surges and other transient voltages, generated by switching and certain other sources.
The protective characteristics of ZORC™ provide comprehensive insulation coordination with both the CiGRé and IEEE motor impulse voltage withstand characteristics at all practical surge magnitudes and rise times.
Industrial Earth Fault Protection
The EPC group of products provides a wide range of protection options specifically for the large industrial, mining and medical sectors. The protective characteristics include earth fault protection, earth fault current limiting, integrity testing of electrical systems and monitoring of the integrity of certain electrical components.